Local Resources
Business Directory
Appraisers
Capital Valuations
1000 Brightseat Road
Landover, Maryland 20785
Contact Name: Riccardo Grant
Phone: 240-619-2898
Alternate Phone: 240-281-2422
SMG Appraisal Organization
1915 Towne Centre Blvd. #815
Annapolis, Maryland 21401
Contact Name: Sharon Gilligam
Phone: 410-626-0757 (w)
Alternate Phone: 410-279-5921 (c)
Fax: 410-626-0758
Home Improvements & Contractors
Closet America
5000 Philadelphia Way
Lanham, Maryland 20706
Phone: 877-203-9952
Fax: 240-455-9486
Web URL: www.closetamerica.com
Home Inspection Companies
Amerispec Home Inspection Services
50 Post Office Road
Waldorf, Maryland 20602
Phone: 301-843-9960
Alternate Phone: 877-769-5217
Fax: 301-843-9962
Web URL: www.amerispec.com
Mold Control Services
5009 Hollywood Road
College Park, Maryland 20740
Contact Name: Mike
Phone: 301-454-9799
Mold Control Services, LLC is a small independently owned mold remediation and testing company. We have been in business for over a decade and have performed over $1,600 mitigations and/or testing. All work that is performed by our company is done by certified technicians. Each job is supervised by an Industrial Hygienist.
Structural Engineering Solutions
1312 N Hudson Street
Arlington, VA 22201
Contact Name: Alsaid Osman, PH.D, PE
Phone: (703) 243-0440
Alternate Phone: (703) 599-2069
Web URL: www.e-solutions.com
National Property Inspection
P.O. Box 2094
California, Maryland 20619
Contact Name: Sally Ann & Gary Martin
Phone: 240-561-0825
Web URL: http://www.npiweb.com/somd/Home/tabid/23930/Default.aspx
Your Home Matters Property Inspections
291 6369 Coventry Way
Clinton, Maryland 20735
Contact Name: Stephan Baker
Phone: 301-579-4602
Alternate Phone: 202-498-3460
Fax: 301-576-4063
Web URL: www.yhmatter.net
Services Provided
Pre Drywall Inspection
Mold Inspections
VOC Testing
Water Analysis
Radon Inspection
Asbestos Tests
Termite Inspections
203k Consultants
Commercial Inspection
Home Warranty Companies
American Home Shield
Phone: 866 406 0440
Web URL: http://quote.ahs.com/shopping?&mkwid=s_dc&pcrid=82363160698&pmt=e&keyword=american%20home%20shield&p
HMS Home Warranty
Phone: (800) 941-9000
Web URL: https://www.hmsnational.com/Contact_Us.14.lasso
Old Republic Home Warranty
Phone: 800.445.6999
Web URL: https://www.orhp.com/
Real Estate Attorneys
Patel & Williams PLLC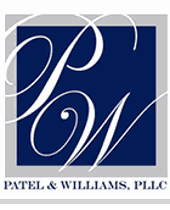 1125 West Street, Suite 200
Annapolis, Maryland 21401
Contact Name: Jerry L. Williams III
Phone: (410) 415-9333
Fax: (888)875-5217
Web URL: http://www.patelwilliams.com/attorneys/jerry-l-williams-iii/
The Law Offices of Christopher Markham
751 Rockville Pike, Suite 4A
Rockville, Maryland 20852
Contact Name: Christopher Markham
Phone: 240-422-9301
Fax: 240-489-6782
Web URL: https://twitter.com/Chrism168
Settlement & Escrow Companies
TurnKey Title, LLC 2127 Espey Court, Ste 102 Crofton, MD 21114 Tel: 410-721-6269 Fax: 310-721-6304 Web URL: www.TurnkeySettlements.com
Lakeside Title
3680 Leonardtown Rd
Waldorf, Maryland 20601
Contact Name: Maria Blouin
Alternate Phone: 443-283-7507
Fax: 410-992-1070
Web URL: www.lakesidetitle.com
Financial Services
Allstate Insurance Company 7375 Executive Place, Ste 170 Lanham, MD 20706 Contact Name: Brian K. Davis Tel: 301-615-5501 Alternate Phone: 301-442-3547
Washington Accounting Services 2255 Crain Hwy, Ste 207 Waldorf, MD 20601 Tel: 301-396-4223 Web URL: www.washingtonacct.com